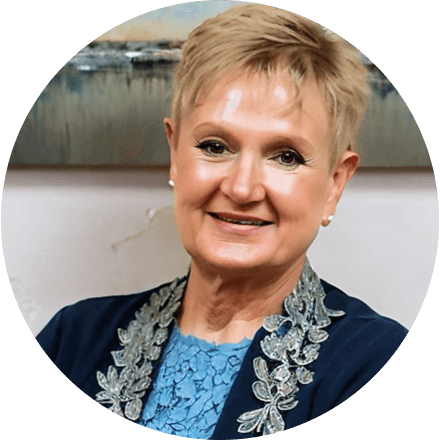 Admissions: 
New Mexico Courts, 1985
Texas Courts, 2011
New Mexico Federal District Courts, 1985  
Michele Ungvarsky, Esq. is owner and attorney of E-Law, where she focuses on estate planning and elder law, including incapacity and disability planning along with probate and adult guardianship/conservatorships.  
Michele has an intimate knowledge of how a severe illness with no planning can decimate an estate. Her father developed early dementia, and her parents moved in with her. As her father's condition worsened, she experienced firsthand the struggle and watched as the medical costs stripped her parent's retirement accounts. Like many families, they had no idea where to turn, and they fumbled their way through the system.  That is the reason she is so passionate about "Planning it Forward." She wants to make sure other families have plans in place and receive help when a crisis does strike. In the words of Sugar Ray Leonard – "Success is attaining your dream while helping others to benefit from that dream materializing."   
Michele and her husband have a small "wanna-bee" farm South of the Las Cruces, NM area with pecan trees, a greenhouse, bees, chickens, and various pets. She and her husband enjoy competing in chili cook-offs (yes, against each other) to raise funds for charity and for points to compete in the International Chili Cook-off in Terlingua, TX each year.
Michele Ungvarsky is a member of the New Mexico and Texas Bar Associations and the National Academy of Elder Law Attorneys, Inc., Elder Counsel, and Wealth Counsel. She was admitted to the New Mexico Bar Association in 1995 and the Texas Bar in 2011. Michele obtained her law degree from the University of New Mexico Law School in December 1994, complemented by a bachelor's degree in pharmacy from the University of New Mexico and a master's in management from Webster University. She was a clinical pharmacist for the military for ten years, which gives her a unique insight into medical issues that can affect her clients.
In April 2006, E-Law was established and subsequently relocated from Albuquerque to Las Cruces in 2009. Beyond her professional pursuits, Michele and her husband own a charming pecan farm in Anthony, New Mexico. There, she tends to a flock of twenty chickens, a sassy parrot, indulges in the company of two pampered dogs, and cultivates various fruits and vegetables for her family's enjoyment.